About the company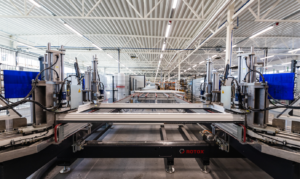 Our product range includes PVC, wood and aluminium, window, door and facade solutions.
This flexibility in profile materials allows us to focus on finding the right solution for our customer needs.
Whether the focus is on achieving the highest thermal insulation value or the most complex glass facade – we have the knowledge and technical solutions to achieve this.





The story behind SeiCom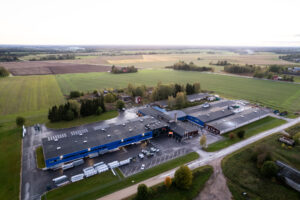 SeiCom is an Estonian capital based family business founded by two brothers, Ahti Sei and Priit Sei.
SeiCom started in 2002 as a manufacturer of PVC windows and doors. Over the years SeiCom has developed constantly and become the only company in Estonia to offer all window and door solutions – PVC, wood, wood-aluminium and fullaluminium.
Thanks to our team of qualified specialists, we can offer our clients a full service from drawing board to assembly. Our range of products is never ending and is constantly growing. To accomplish that, we work closely with our customers, profile manufacturers, construction companies and architects.





Our vision in SeiCom is to be the first choice partner for ambitious customers by offering the highest quality, delivery performance, flexibility and know-how on the market.